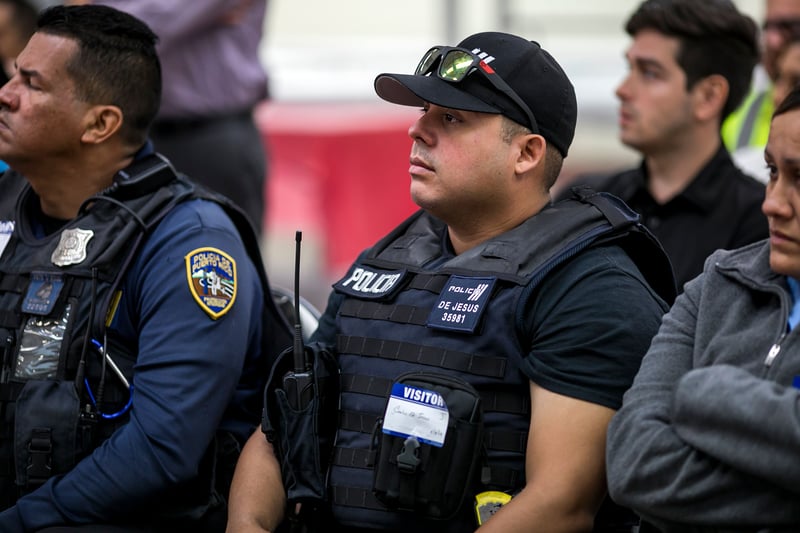 Crowley's LNG group in Puerto Rico hosted a seminar for more than 30 emergency response personnel from local, state and federal agencies as well as representatives of other companies on May 2 in Puerto Rico to support their training and understanding of liquefied natural gas (LNG).
Participants included the Office of Emergency Management of the Municipality of San Juan, the city's Fire Department, the U.S. Coast Guard, the Puerto Rico Ports Authority and the Environmental Quality Board, among others. They received information from Crowley LNG Puerto Rico and the company's Safety, Sustainability and Resilience group at Crowley's Isla Grande Terminal. Topics included the properties of the LNG, how its supply chain functions, Crowley's LNG operations, and accident prevention and response practices in case of an emergency.
"Response officers must know the safety advantages of this power source. LNG is not toxic or corrosive, and dissipates rapidly in the air, so it presents a lower risk of fire," said Erick Anez, director, corporate safety, for Crowley. "Crowley makes safety its No. 1 core value, and this training is essential to increase prevention and reduce misunderstanding."
"Government agencies and industries need to have an understanding of the benefits and control of their processes supporting the production of energy," Julio Cintrón, operations manager, Crowley LNG Puerto Rico.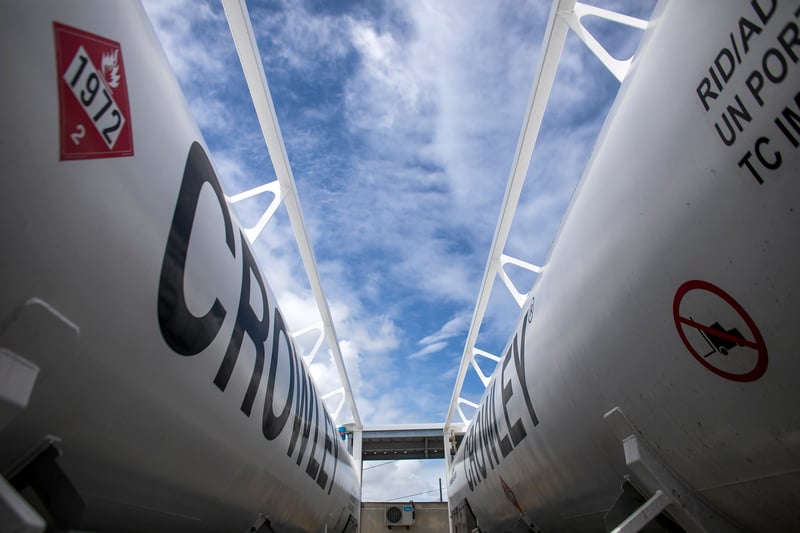 LNG offers cleaner emissions than other fossil fuels, and is becoming the fuel of choice because of its functionality for diverse industrial and commercial electricity generation. Abundantly available in the U.S., LNG is crucial to Puerto Rico's energy transition after Hurricane Maria because it can support the the broader use of renewable energy production.
"The transition by Puerto Rico after the hurricane to having an energy system dependent on renewable sources is clearly benefitting from LNG," said José Maeso, microgrids manager for Crowley LNG Puerto Rico.
Industries that use LNG distributed by Crowley in tank containers include food processing and pharmaceuticals. Projects are already being evaluated in residential condominiums. Crowley has safely delivered more than 13 million gallons of LNG over the past five years, with zero lost-time incidents.
For the future, Maeso noted that the company is planning in-depth training for emergency personnel – with the goal to continuing to operate and deliver LNG safely for years to come.
"We will continue to build and sustain these relationships with first responders, because these partnerships help provide the foundation for an effective LNG supply chain in Puerto Rico through Crowley's transport and engineering services," said Crowley's Greg Buffington, vice president, LNG.
Contact our experts to learn more about Crowley's fully-integrated LNG Engineering services.